TECHNOLOGY
Techgene Machinery Co., Ltd.
Recycling Equipment Engineered for Peak Performance
Horizontal paper baler is ideal for all types of industries that could be suited for the waste material recycling collectors, paper makers or commercial operations. The baling press machine using hydraulic power to compress loosely waste papers into tightly bales that save space and time. Also it's durable and easy to maintain. It can condense variety of materials, such as corrugated paper, carton boxes, trimmed paper, newspaper, magazine or plastic films, and all the bales of materials can be efficiently transported or moved to another location for reprocessing or recycling. Due to the different demand of customers, Techgene Machinery Co., Ltd. provides several of models for selecting.
Features of horizontal paper baler series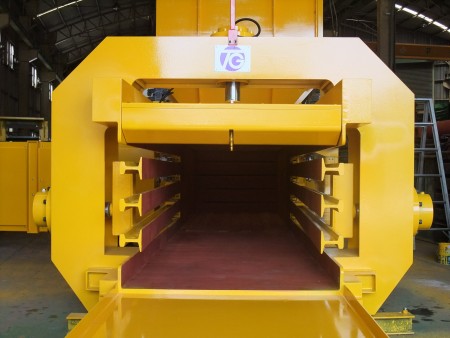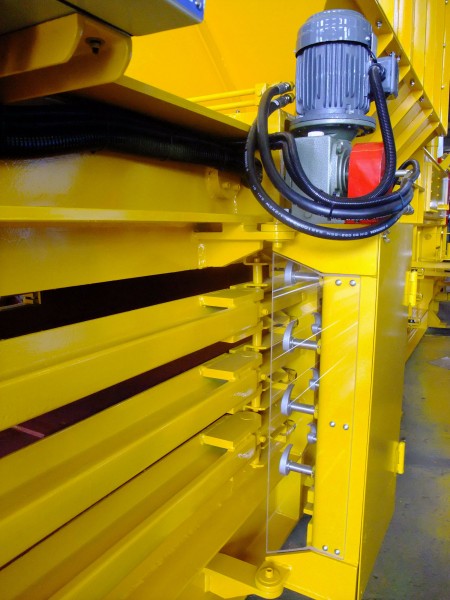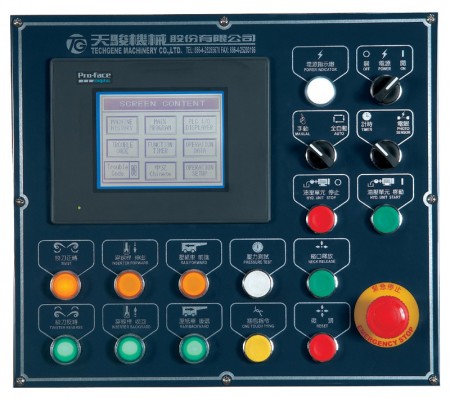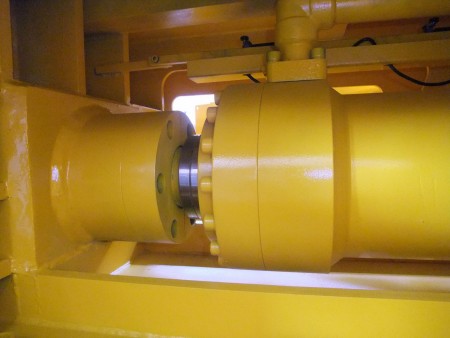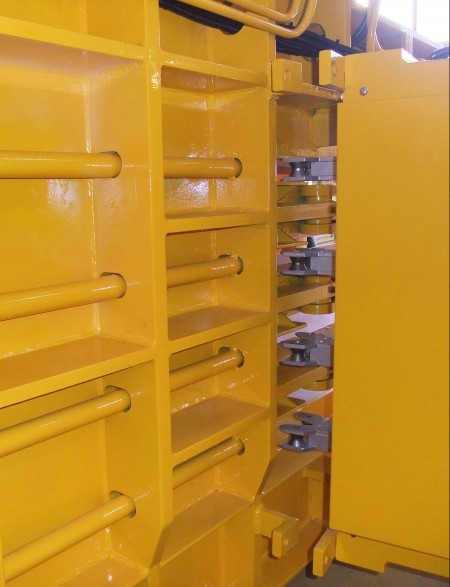 Various of material can be baled
There are many kinds of waste materials can be compressed and baled, such as carton box, corrugated paper, newspaper, magazines, cardboard, plastic films, trimmed paper….etc.
Feeding, pressing, tying and outputting automatically
We had designed the initiative Twin-cylinder and Trouble-free isolated twisters which can tie the bale automatically that make the user easily to operate.
Auto stared by sensor, operate easily and safely
Applied with PLC and operator interface touch screen, easy to operate and trouble shooting.
Excellent structure design
Horizontal paper baler was fabricated with rigid body which can make it very durable. Also, it has strong power including hydraulic unit, cylinder and 3 ways neck tension to compress loosely waste papers into tightly bales.
Free to adjust the bale size
 There is a length detect counter which can adjust the bale length and density with different demands.
Customized hopper and variety way to feed the waste materials
There is a door opening in the middle of the machine to be fed the waste material. It can be customized according to the user's requirement. Customer can choose the convenient way of feeding from air cyclone, conveyor or manual